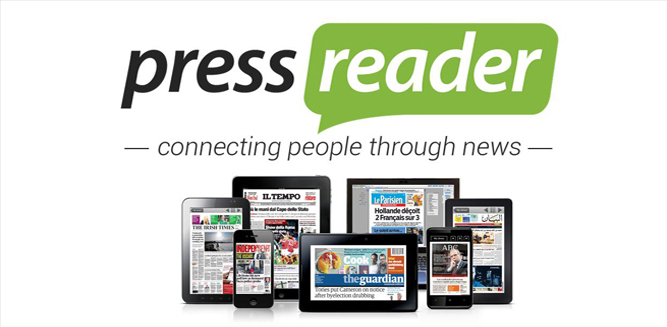 You can now access 7000 digital newspagers and magazines through PressReader.  Thanks to City of York Council for funding this service during the coronavirus lockdown.
How to use press reader
Download the PressReader app from your app store, or just visit the website in your internet browser (tip: we strongly recommend the app for the touchscreen experience)
Click "Sign in"
Click "Libraries and Groups"
Select "Explore York Libraries and Archives…" from the list by searching for "Explore" or "York"
Enter your library card number from the back of your card and click sign in (note: this is your card number starting with a Y, not any kind of alternative ID you may have set up).  If you're not already a member see how to join
It'll ask for your email address, a password and your name to set up an account. Remember the password because you'll need this again in 30 days.  Also on this screen you can browse the terms and privacy policy.  Then tap sign in at the bottom.
That's it, you're signed in.  Click "select publication" to start browsing.
After 30 days you'll need to log in again with your email address and password.
PressReader system requirements: Android 5.0 and up, Apple iOS 10 and up.
Features
This service is new to us and we'll expand this section with more details soon, but here are some special features to look out for as you use PressReader:
Automatic translation into other languages
Audio narration
Download articles for offline reading via the app
Back issues.  The publications usually have a few back issues listed beneath the current edition, but please note this is a service for current news so the back issues do not stretch back for years (tip: for researching older news see Gale or British Newspaper Archive on our online reference sites)
More digital
Looking for more digital content? Please see our other pages about e-books,  e-audiobooks, online reference sites, and some "explore at home" recommendations we've put together during the lockdown.