Our Archives and Local History service is currently closed in line with government advice. Staff are available to answer archives related queries remotely, wherever possible.
Finding Us
Our Spaces
What can I expect?
Taking copies of items in our collections
Finding Us
It's easy to find our Archives and Local History area on the first floor of York Explore Library Learning Centre, just off Museum Street.
We're just ten minutes' walk from York railway station, and FirstBus York routes 1 and 2 stop near the entrance.
Once inside the library, just take the stairs from the entrance lobby to the first floor or use the customer lift.

Our Spaces
We have three dedicated areas: the Archives Reading Room, the Family History Room and the Local History Room. You can also access all the facilities of York Explore, including our cafe and free wifi.
Archives Reading Room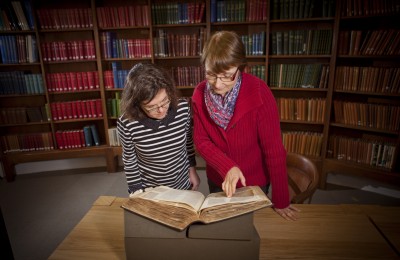 Monday: 9.30am – 5.00pm
Tuesday: 9.30am – 5.00pm
Wednesday: 9.30am – 5.00pm
Thursday: Closed
Friday: Closed
Saturday: 9.30am – 4.00pm
Sunday: Closed
Our Archives Reading Room is where you can view original archives from our collections. You can find out more about what we hold on our collections pages or by searching our archives catalogue.
You can make an appointment to view our archives by emailing us or telephoning us on 01904 552800. If you know what you would like to see please let us know and we can make sure it is available for you when you arrive. If you want to look at other archives during your visit you can do so – we make hourly trips to the archives strongroom from 10.00am until 4.00pm on weekdays, and 10.00am until 3.00pm on Saturdays.
The Archives Reading Room also has a number of materials on open access which you do not need to request in advance. These include historical journals, published transcripts of parish registers, copies of City of York Council minutes from 1886 to 2010 and electoral registers. If you would like to see electoral registers which are less than ten years old these are available to request from the strongroom and you can only see them under supervision.


Family History Room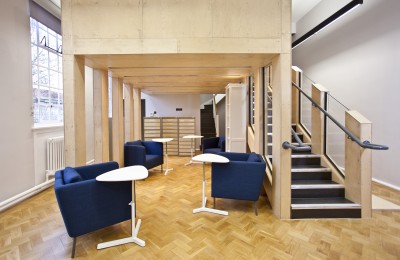 Monday: 9.00am – 8.00pm
Tuesday: 9.00am – 8.00pm
Wednesday: 9.00am – 8.00pm
Thursday: 9.00am – 8.00pm
Friday: 10.00am – 6.00pm
Saturday: 9.00am – 5.00pm
Sunday: 11.00am – 4.00pm
Our vibrant Family History room has microfilm readers, public network PCs and a range of family history books, including some stock for children. It's designed for group-working and families, with comfy seats and laptop tables downstairs and larger tables on its mezzanine floor.
If you are new to family history, or if you get stuck, we've got a selection of books and services to help you. You can find our more on our Family History page. If you are further on with your research, our PCs in this area offer access to a range of family and local history websites, including free access to Ancestry, Find My Past and the British Newspaper Archive. If you have your own laptop or tablet, you can also get these resources for free through the library wifi network.
Our microfilm collection, which consists of a range of council records and local newspapers, is always popular. If you would like to view these resources we recommend booking a microfilm reader in advance. You can do so by email, or by telephoning us on 01904 552800.
Local History Room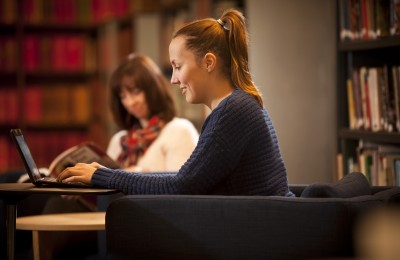 Monday: 9.00am – 8.00pm
Tuesday: 9.00am – 8.00pm
Wednesday: 9.00am – 8.00pm
Thursday: 9.00am – 8.00pm
Friday: 10.00am – 6.00pm
Saturday: 9.00am – 5.00pm
Sunday: 11.00am – 4.00pm
Our Local History Room is also the Quiet Study Zone at York Explore. It's the perfect place for anyone wanting to find out more about the city and its history, or simply looking for somewhere to have a seat and read a book in tranquil surroundings.
Our local history collection consists of over 60,000 books, pamphlets, maps, trade directories and other materials about York and the surrounding area which can be consulted but not borrowed. Most of our collections are available on open access, so you don't need an appointment – just come upstairs and have a browse. We also have two computers with access to the library catalogue, a book scanner and public network PCs if you need to continue your research online.
What can I expect?
Many items in our collection are irreplaceable and fragile. We ask all visitors to abide by the same guidelines to protect the collections for future generations:
For people accessing original archives, lockers are provided for coats and bags, as these are not allowed in the reading room.
Food and drink is not permitted in Archives and Local History, with the exception of the Family History Room, where you may consume drinks, provided they have lids.
Please use pencils or a laptop to take notes when using books or documents in the Archives Reading Room.
Archives and Local History is a quiet study area. Please set your laptops and mobile phone to silent. We ask that you take calls elsewhere in the building.
Please handle all documents and books with care. If required, we will show you how to use our book rests, weights and stands. If you are unsure of how to use the material please just ask us.
Taking copies of items in our collections
You can take copies of items in our collections using your own digital camera, our microfilm readers or our digital book scanners, provided you abide by current legislation, buy a reprographics licence and complete a copyright declaration form.
We don't allow photocopying because the light can cause significant damage to books and documents over time, and we don't allow handheld scanners or equipment that requires physical contact with the item being copied.
You can copy images from our book scanners and microfilm readers to USB drives. Fees start from £10 for a day licence (unlimited number of copies). Please speak to a member of staff for further details or see our fees and charges page.