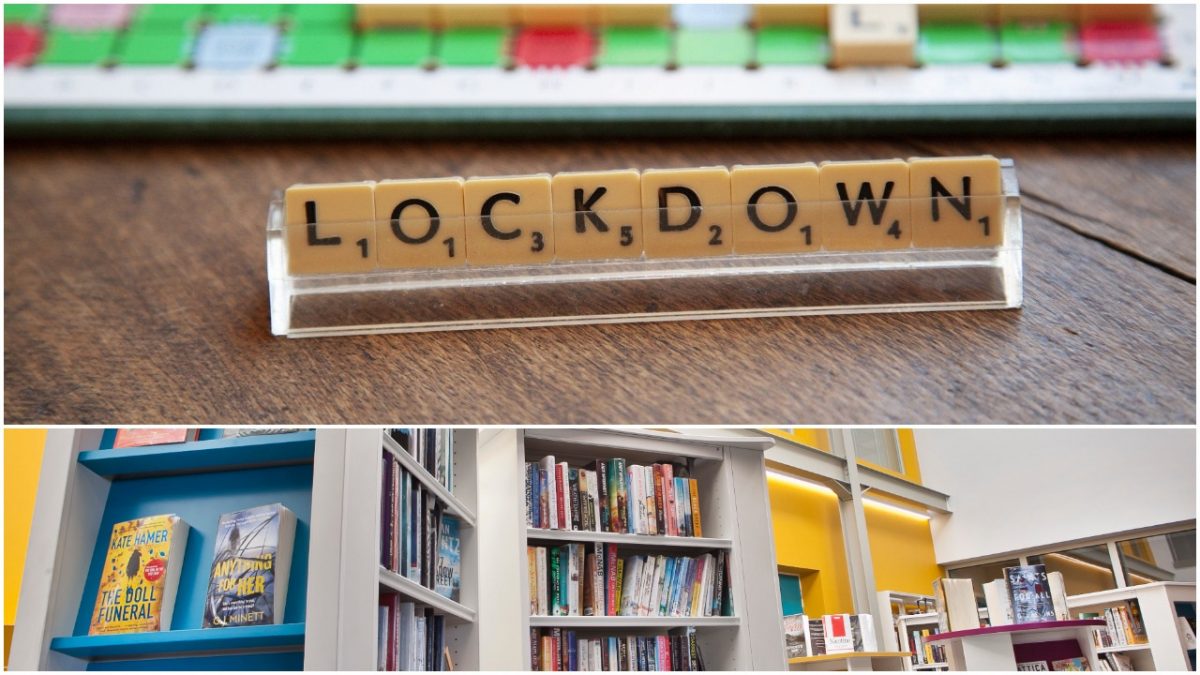 We know that libraries are essential to so many people, and we will be keeping some libraries open during the second national lockdown starting 5 November.
Explore Centres at York, Tang Hall and Acomb will be open from Tuesday to Saturday starting from 10 November for pre-booked appointments. There will be access to PCs and printers and pre-ordered books for collection.
All books due back during lockdown will be renewed automatically.
There's information below about the ways lockdown will affect our libraries, archives and reading cafes.
Libraries
All items on loan will be renewed automatically until 8 January 2021 so you don't have to worry about overdue charges.
Open Libraries: Explore centres at Acomb, Tang Hall and York will be open for appointments only from Tuesday 10 November. All other libraries are closed. Please be aware that there will be no drop-in or browsing at any library.
Opening Hours at Acomb, Tang Hall and York will be Tuesday – Saturday 10am – 4pm.
Click and Collect books will be available from Acomb, Tang Hall and York. You can reserve books from our catalogue as usual and we will contact you when they are ready to collect. Or you can choose a Lucky Dip: complete the form for Children or the form for Adults, and we will choose 5 or 10 books for you based on your preferences. Please be aware that the Toy Library is not included in Click and Collect.
Computers and Printing will be available at Acomb, Tang Hall and York. Bookings will be for a maximum of two hours and must be made in advance either online or by phone to the library you want to use.
E-library: books, audiobooks, newspapers and magazines are all free to borrow and available 24/7.
Library at Home: we have gathered together a treasury of online links and information for Children and Families, about Reading, Culture and Creativity, and Archives and Local History and to support Health and Wellbeing
Events: we have a full programme of online live events and activities with authors, artists, poets and makers for adults and children.
Enquiries service is operating as normal during office hours.
Home Library: A doorstep delivery service will continue for our vulnerable and housebound Home Library Service customers. Contact Tang Hall library for more information.
Archives
The Archives Reading Room will be closed from Thursday 5 November. This is in line with Archives services nationally.
We will continue to support archive researchers with an on-line enquiry service.
Reading Cafes
The reading cafes at Rowntree Park and Hungate will be open during the lockdown operating a takeaway service. Reading cafes at York, Acomb and Tang Hall will be closed.
Frequently asked questions
Is there a charge for reserving books?
No – you may reserve books for free during the lockdown.
I reserved some books from a library which is now closed – can I collect them from one of the open libraries?
You can only request books from the open libraries. Any reservations from other libraries will be supplied when we re-open.
Can I still take part in the Bloodaxe Challenge?
During the current lockdown we will be running the Bloodaxe Challenge slightly differently. If you need extra books to read you can still visit York, Acomb or Tang Hall to borrow books using click and collect or join our e-library and borrow from there. E-books and e-audio books count towards the challenge too.
You can tell us about what you have been reading by emailing your name and the information about the book/s you have read and you will be able to come in and collect your stickers and certificate once the library opens again. If you prefer you can just come in when we re-open after lockdown and tell us then. We are also going to extend the time you have to complete the challenge, so it will now run until Saturday 23 January.
Can I still collect a Bookstart pack?
Yes – you can collect Bookstart packs from Acomb. Tang Hall and York during the lockdown period. You will need to book an appointment to do this by phoning or emailing your preferred library.