Oaken Grove Community Centre, Reid Park, Haxby, York YO32 3QW
Tel: 01904 552 660
Opening Times
From week beginning September 7:
Monday:          10am – 5pm
Tuesday:          10am – 5pm
Wednesday:    10am – 5pm
Thursday:        Closed
Friday:             10am – 5pm
Saturday:         10am – 1pm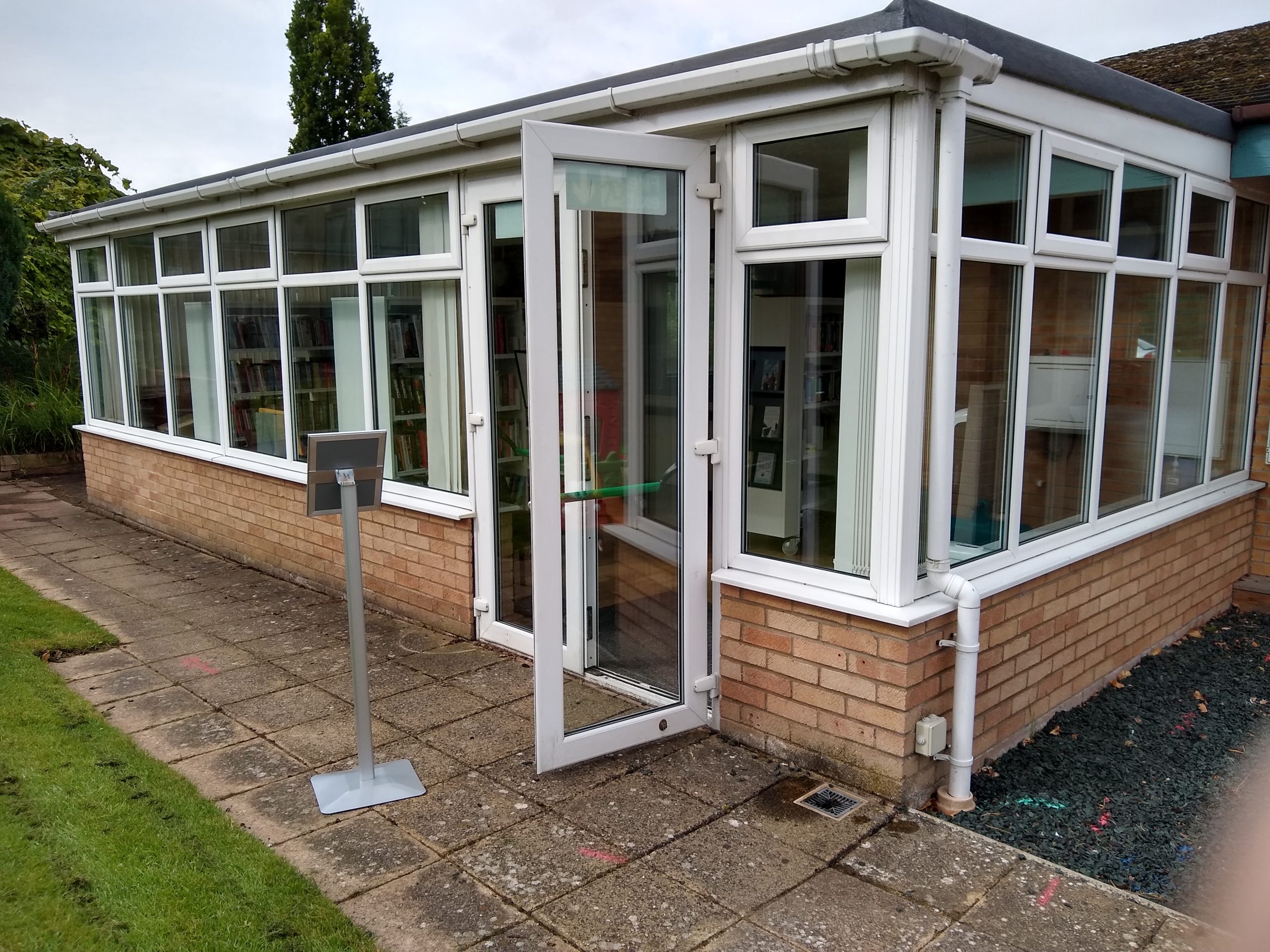 Facilities
Starting from 7 September we will be opening up in our new home at Oaken Grove Community Centre for drop-in browsing and borrowing, but we won't be holding any in-person activities such as story times or reading groups yet. We can't wait to welcome you back!
We've made this short film to give you an idea of what to expect when you visit us.
Haxby Library Update: Oaken Grove takes over from the mobile van
We have just agreed exciting new plans with Oaken Grove Trustees for the library to be located there by September 2020.
We and the council are committed to providing a new library for residents which is bigger and better than the previous Haxby Library, is located with a partner organisation, and meets both residents' expectations and Explore's vision for a modern library service. We are very excited about the potential which Oaken Grove offers and are delighted to be working with the trustees and local residents. With them and the council, we will be carrying out a feasibility study on a permanent solution that may see the library stay at Oaken Grove Community Centre for the long term.
Despite the best efforts, hard work and commitment of all involved, our plan to co-locate a library in the 2nd Haxby and Wigginton Scout Headquarters is no longer viable.  Explore, the Council and the Scout Executive Committee were sadly unable to take this project further forward, although there remains a strong commitment for everyone to continue working together on future projects.
Councillor Darryl Smalley, City of York Council's Executive Member for Culture, Leisure and Communities, said:
"We remain 100% committed to creating a new library facility for local residents in Haxby and Wigginton, and that is why we have worked hard alongside Explore to find a more permanent Library facility.
"Initial meetings with Trustees from the Oaken Grove Community Centre have been incredibly positive and encouraging and we are excited about the possibilities that a new permanent library facility there could bring to the local community.
"Speaking with local residents, I know how important a local library is for the area and as soon as more detailed plans have been prepared we will share them with the local community so they can help shape the proposals for Oaken Grove Community Centre."