Join Explore York Libraries and Archives and the Reading Agency in spills and thrills with Space Chase, the Summer Reading Challenge 2019, an out of the world adventure celebrating 50 years since the first man on the moon.
Meet Bear, Cass and Leo, Mum Holly and Dad Joe, Nana Whiz and their dog, Laika, as they set off on their mission to track down books stolen by mischievous aliens.
Watch the Space Chase video.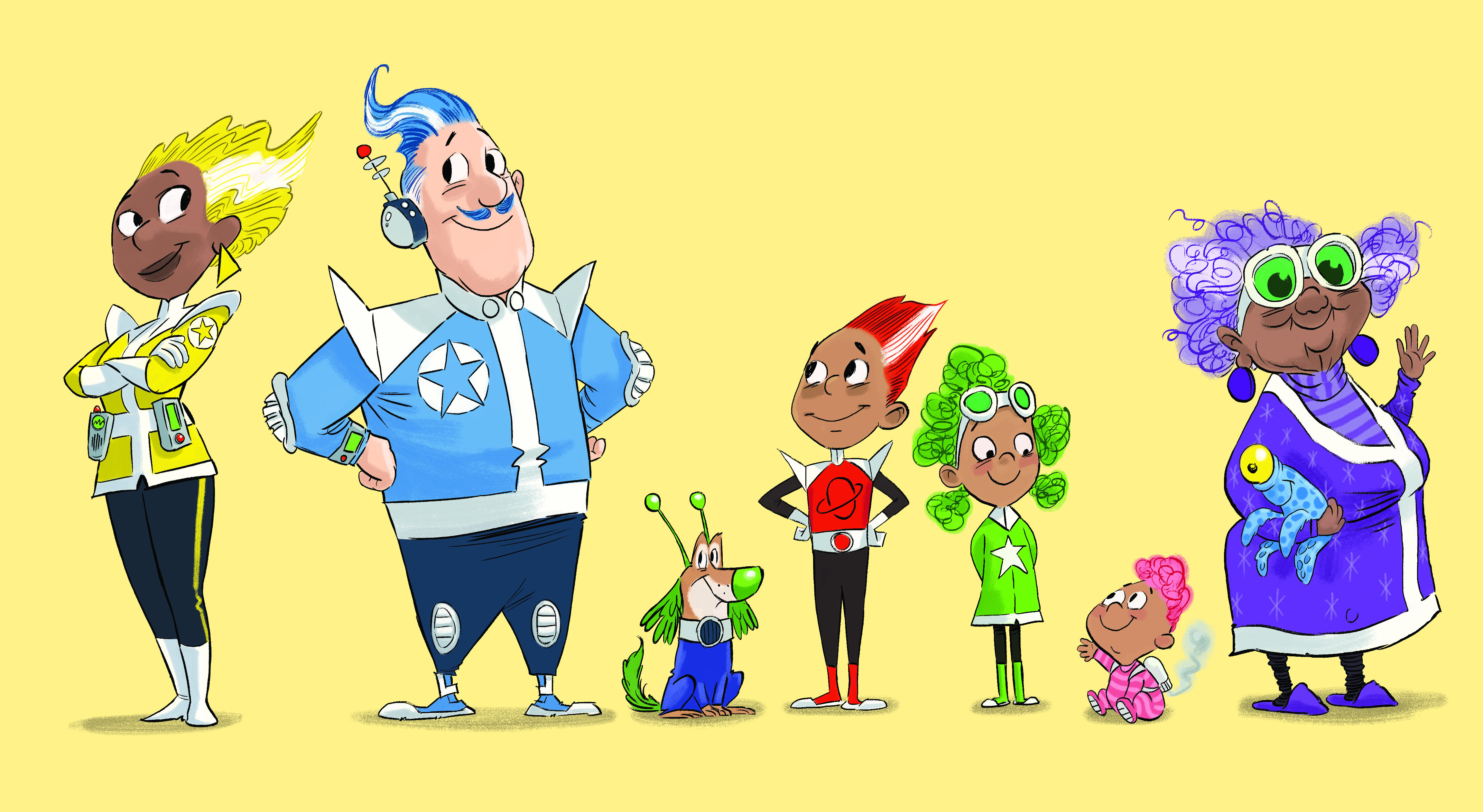 Sign up in any library from Saturday 13 July.
Everyone aged 5 and over needs to read six books over the summer holidays and will get prizes for each book read with a medal and certificate for reading all six. Under 5s aren't left out. They get a sticker card and collect a sticker for each book read. When they have 6 stickers they get a certificate.
Best of all it is free to take part.
As well as the Challenge we have lots of other events. Browse our huge range of events and activities on the events calendar, or by downloading the PDF brochure.