We are excited to be able to share our news that Haxby Town Council has agreed a long term lease for 2nd Haxby and Wigginton Scout Group Headquarters at Ethel Ward playing fields in Haxby which allows us the go ahead with developing plans to share their HQ to include a new library space for the community in Haxby and Wigginton.
We've been busy working with the Scout group behind the scenes to draw up plans to extend the current Scout HQ to create a fabulous new community space which includes a reading cafe, library, meeting room space and changing places facility as well as continuing to be as a fantastic space for scout activity . The refurbishment work will be funded by City of York Council and we are hoping to see the new library open by Spring 2020.
Please do have a look at the Haxby plans and email us your comments – we'd love to hear from you by 14 December so we can feed in your views at the next stage of the design  process.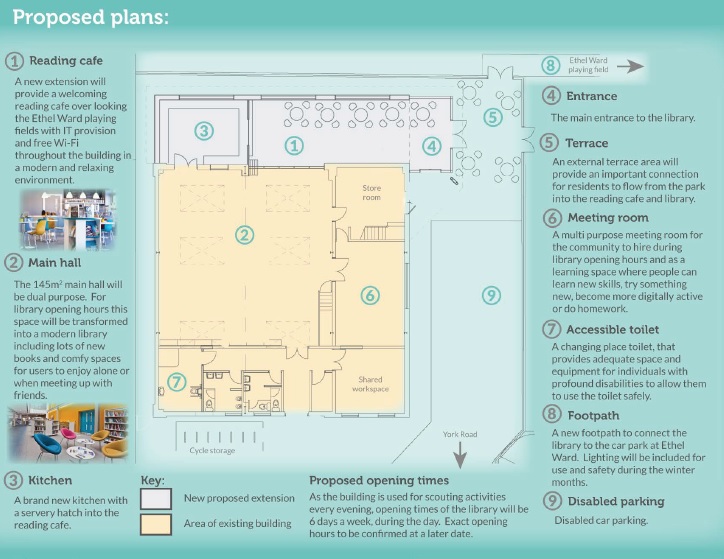 In addition, we will be on hand at the Scout HQ on Thursday 6 December between 3pm and 7pm with the plans, so come along and chat to us. These plans will also be displayed on Haxby Mobile Library so you can hop on and have a look at them there.