World Book Night Big Book Swap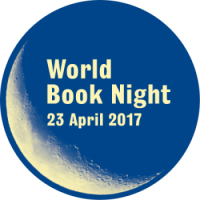 World Book Night Big Book Swap!
If you're harbouring any books that you would like to pass on to someone else or would like to offer a good home to a book pop down on Friday 21st April, take part in our book swap, enjoy a cup of coffee, have a go at our quiz and chat about books.
The following libraries will be holding the event at their library:
Acomb Explore at 11am till 1 pm
Clifton Explore at 10am till 1pm and 2pm till 5:30pm
Fulford Library at 2pm till 5pm
Poppleton Library at 10 till 12:30 and 2pm till 5pm
Tang Hall Explore at 1pm till 4pm
Everyone welcome.