National Poetry Day 2018: Poet – TEA at New Earswick Folk Hall
Come along to our informal Poetry Tea, see our newest library in New Earswick Folk Hall  and enjoy, discover and share poetry this National Poetry Day 4 October 2018. Meet and hear from two stunning local poets Mary Ann Dearlove and Patrick Lodge and share the poetry which inspires you.
Mary Ann Dearlove has  written poetry on and off most of her life. She likes to travel and when she goes off to exotic and fascinating destinations she marks her experiences by writing poems about them.  She grew up in Sussex where she lived near the sea and the sea has a very important influence on her writing  and often turns up in descriptions of places she has been by the sea.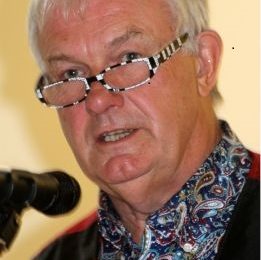 Patrick Lodge retired from an academic career and now writes and reviews poetry full time. He lives in Yorkshire and is from an Irish/Welsh heritage. His work has been published, anthologised and translated in many countries. His first collection, An Anniversary of Flight, was published in 2013 and launched at the Leeds Library. Shenanigans, his second collection, was published in summer, 2016 by Valley Press.