Muse Hack – Digital making music project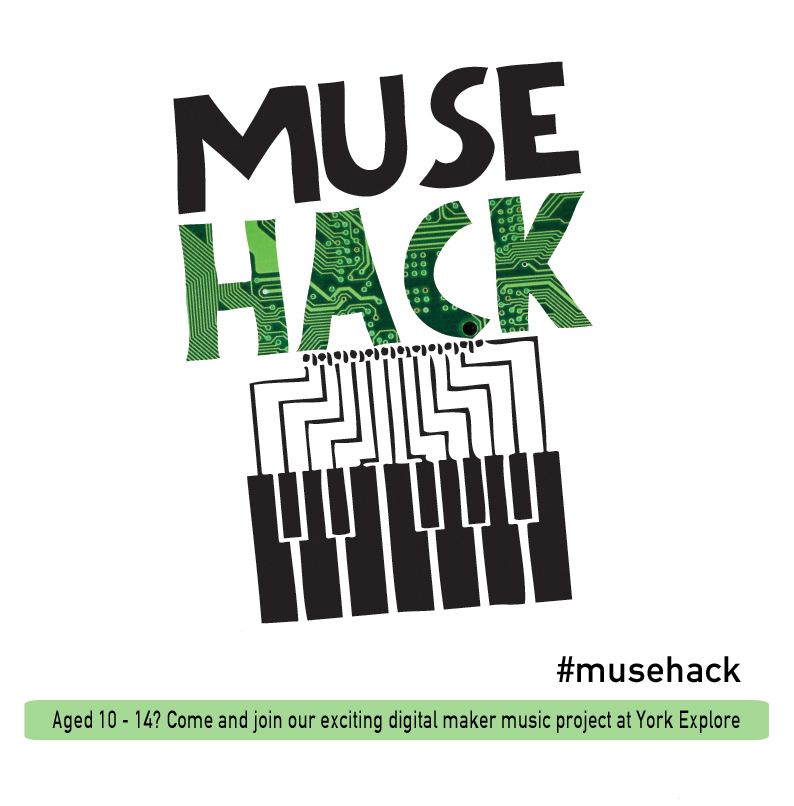 Aged 10 – 14? Come and join our exciting digital maker music project at York Explore. It's FREE!
Work with professional artists and digital makers. Create interactive musical instruments and music using digital maker tools and music software. Learn some code and get ready to perform live with what you have made.
Project dates:
May 8th, 15th & 22nd May               5.30pm – 7.30pm
May 30th & 31st (half term)            10am – 4pm
June 5th & 12th                               5.30pm – 7.30pm
Venue:
York Explore Library Learning Centre, Library Square, Museum Street, York YO1 7DS.
To book your FREE place:
Go into any York library or call 01904 552828.
Muse Hack is funded by Arts Council England as part of a 3 year Explore Media arts project.
Related Events