Mischief with Craig Bradley: That Poetry Bloke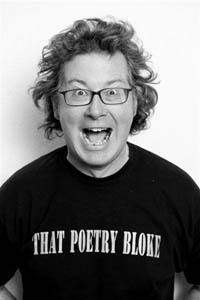 Mischief and mayhem abound. You'll need bags of energy and have loads of fun as we mess about with words and ideas, chant, sing and make poetry together. This session can also be used towards your Arts Award Discover. £2 per child, £5 per family tickets available. Booking essential.
Part of the Summer Reading Challenge 2016.
Related Events