#LotsOfSocks bunting-making workshop
March 17 @ 12:00 pm

-

3:00 pm

Free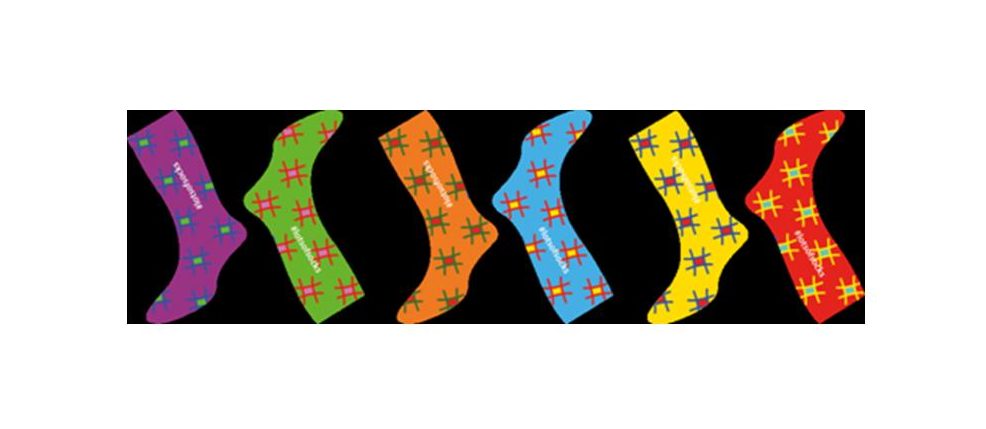 Join artist Sue Clayton for a #LotsOfSocks bunting-making workshop in the cafe at York Explore.
World Down Syndrome Day (WDSD), 21 March, is a global awareness day which has been officially observed by the United Nations since 2012.
#LotsOfSocks is a campaign supported by Down Syndrome International, whose aim is to create a single global voice for advocating for the rights, inclusion and well being of people with Down syndrome on 21 March.  We want to get everyone talking about WDSD by making #LotsOfSocks bunting to display around the cafe.
Why socks?                                                                                     Down syndrome is a congenital disorder arising from an extra chromosome on chromosone 21.  Under close inspection chromosomes look like pairs of socks!  WDSD is celebrated by people wearing odd socks!
Sue Clayton's exhibition, Downright Marvellous, which celebrates children and young people with Down Syndrome, is currently on display at York Explore.
#LotsOfSocks, #WorldDownSyndromeDay and #WDSD19.


Related Events