Hoglets Half Term Pirate Party at York Explore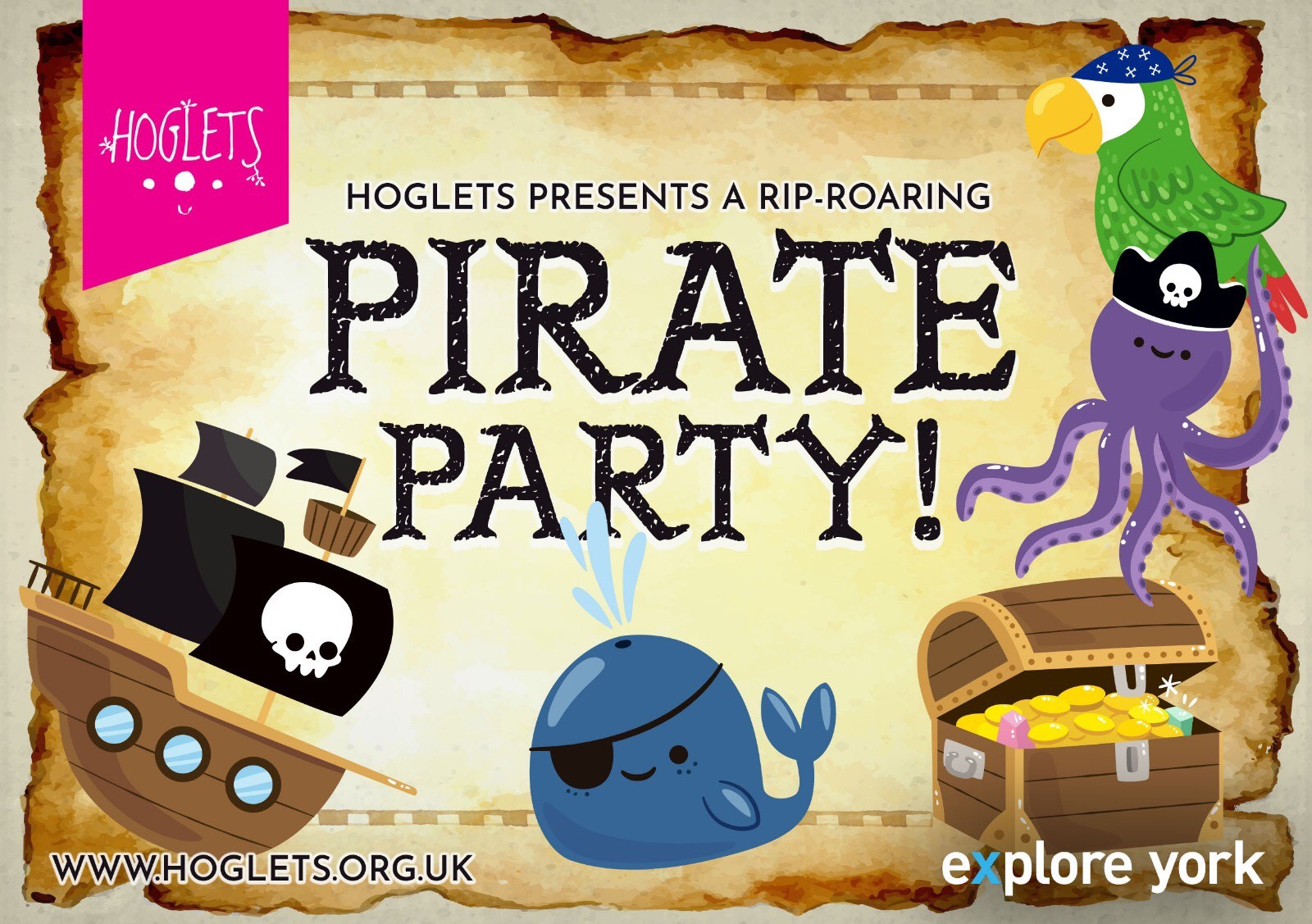 Hoglets Half-Term Pirate Party.
Have you ever fancied yourself as a rough tough Pirate? Have you longed to sail the Seven Seas in search of adventure?
Well, this half term your dreams can come true.
Join Hoglets on an interactive storytelling pirate adventure.
Captain Beeswax's treasure has been stolen by the Rotten Captain Fluff-beard and she needs a crew to help her get it back!
Board her ship the Slumberless voyage and let her transport you on a perilous hunt from treasure, using storytelling, crafts and drama games.
Don't come to see a show, come along and be in a show.
Aimed at children aged 3 – 8, tickets £5 per child, accompanying adults and babies under 12 months are free.
Related Events