Finding the words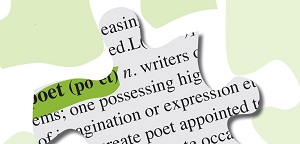 Enjoyment guaranteed! Listen to poets from Yorkshire and beyond with a glass in your hand, at our relaxed and welcoming poetry evening.
June's edition of Finding the Words features poets Stuart Pickford, Jo Peters and Robert Powell.
Jo Peters
Jo Peters is a retired teacher and lives near Otley in West Yorkshire. She has been published in several magazines and anthologies and has been successful in a number of competitions. Her pamphlet 'Play' was published in 2015 b Otley Word Feast Press – http://owfpress.com/ When she is not writing she is gardening, walking and spending the kids' inheritance.
Robert Powell
Robert Powell was born and raised in Ottawa, Canada, and now lives in York. He has worked for many years in the fields of journalism, photography, architecture, and the arts. From 1997-2015 he was Director of Beam, a company creating projects & programmes across the arts, including Wakefield Lit Fest. Robert's first collection. Harvest of Light was published in 2007 by Canada's Stone Flower Press, and has been adapted into a live performance. His second collection, All, was published in 2015 by Valley Press. He was the winner of the 2012 Elmet Prize judged by Kathleen Jamie, and his poems and stories have appeared in Bridport: The Winners (2010), Dreamcatcher,Orbis and The Rialto, as well as numerous Canadian journals. He is currently working on a collaborative project with York-born artist Jake Attree.
Stuart Pickford
Stuart Pickford is married with three children. He lives in Harrogate and teaches at a local school. His book, Swimming with Jellyfish, has just been published by smith/doorstop.
Book tickets:
In person at any library.
By phone (01904) 552828.
Email york@exploreyork.org.uk
Online www.feelinginspired.co.uk