Finding the Words with Robbie Frazer, Jayne Shipley and Sarah Wimbush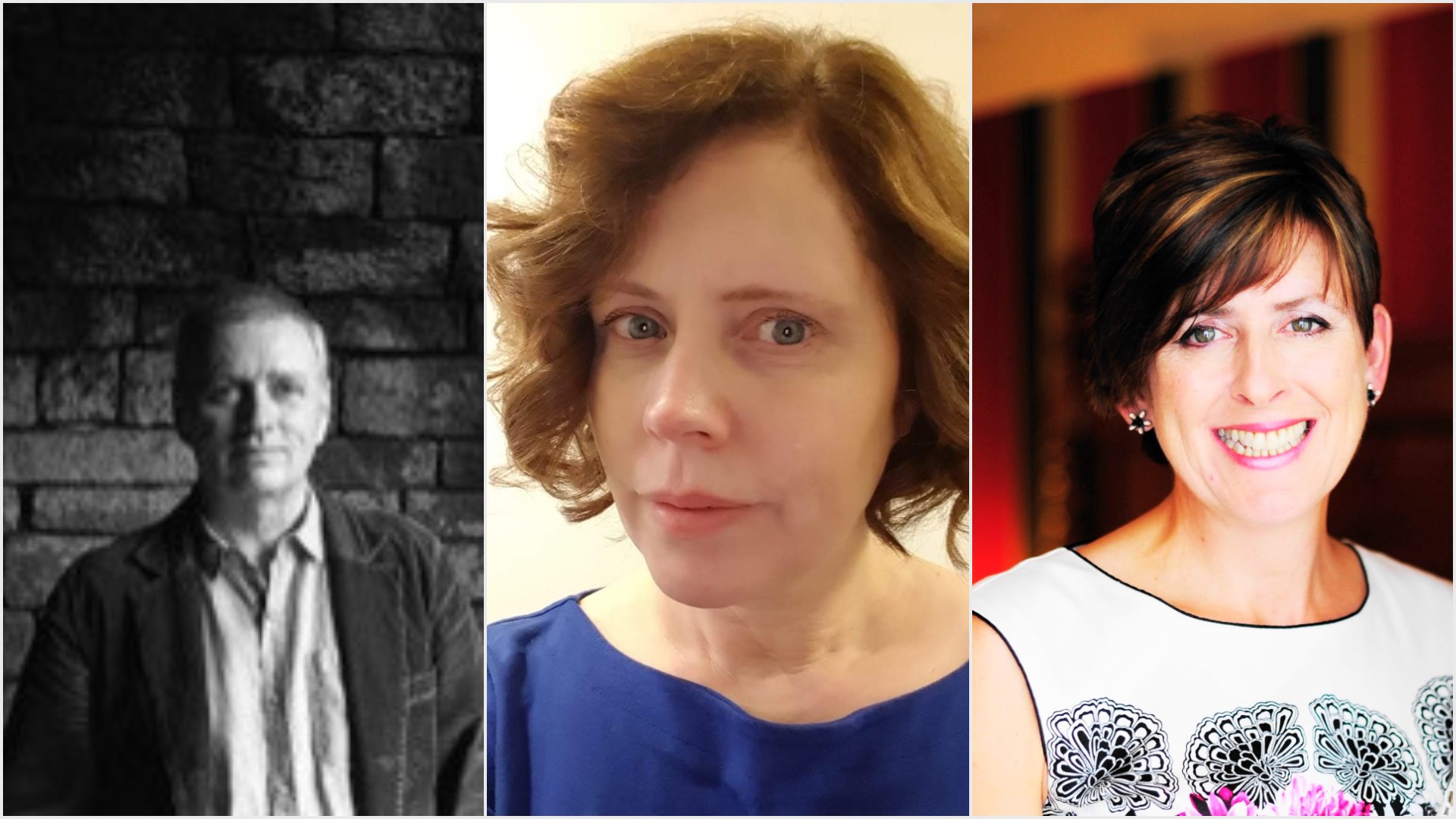 Finding the Words is a relaxed and welcoming monthly poetry evening featuring established and emerging poets from Yorkshire and beyond.
Robbie Frazer walked away from business in 2017 wanting more on his gravestone than being quite good at selling widgets. He's currently finding his purpose in life by writing a book on finding purpose in life. Robbie's written poetry for many years but only recently considered letting his poems out of his Yorkshire cellar. Since releasing them a year ago, they've come back with some first prizes in international poetry competitions and bagged 2 out of the top 4 at this year's Plough Prize. His first pamphlet is in the works. Daljit Nagra said he showed "superb handling of form and subject matter," which was nice.
Jayne Shipley has had poems published in Aesthetica, Strix 2 and Strix 3. Her poem about the District Line won a national competition, run by the National Railway Museum in York, and is now held in their archives. She recently embroidered her poem, 'Now that you are still' for an installation about epilepsy by the artist, Susan Aldworth. She has organised several poetry events: Hope after the Tsunami and Poems for Nepal, and has enjoyed supporting and introducing 'real' poets at various poetry events. Jayne taught adult literacy and lived in York for most of her life. She recently moved further north, to Scarborough and is loving life by the sea! She is currently writing her first novel, set in the city's suburbs, in the 1970s. The small domestic details of life and the complexities of relationships inspire her to keep putting words on paper.
 Sarah Wimbush Born in Doncaster and currently living near Leeds, Sarah Wimbush's poetry is rooted in Yorkshire with tales of childhood and family, colliery villages, and Gypsies and Travellers. In 2016 she won the Mslexia and Red Shed Poetry Competitions and she has recently won a Northern Writers' Award. Her poems have appeared in magazines and anthologies and she is a member of York Stanza run by Carole Bromley.