Finding the Words: Stanza Showcase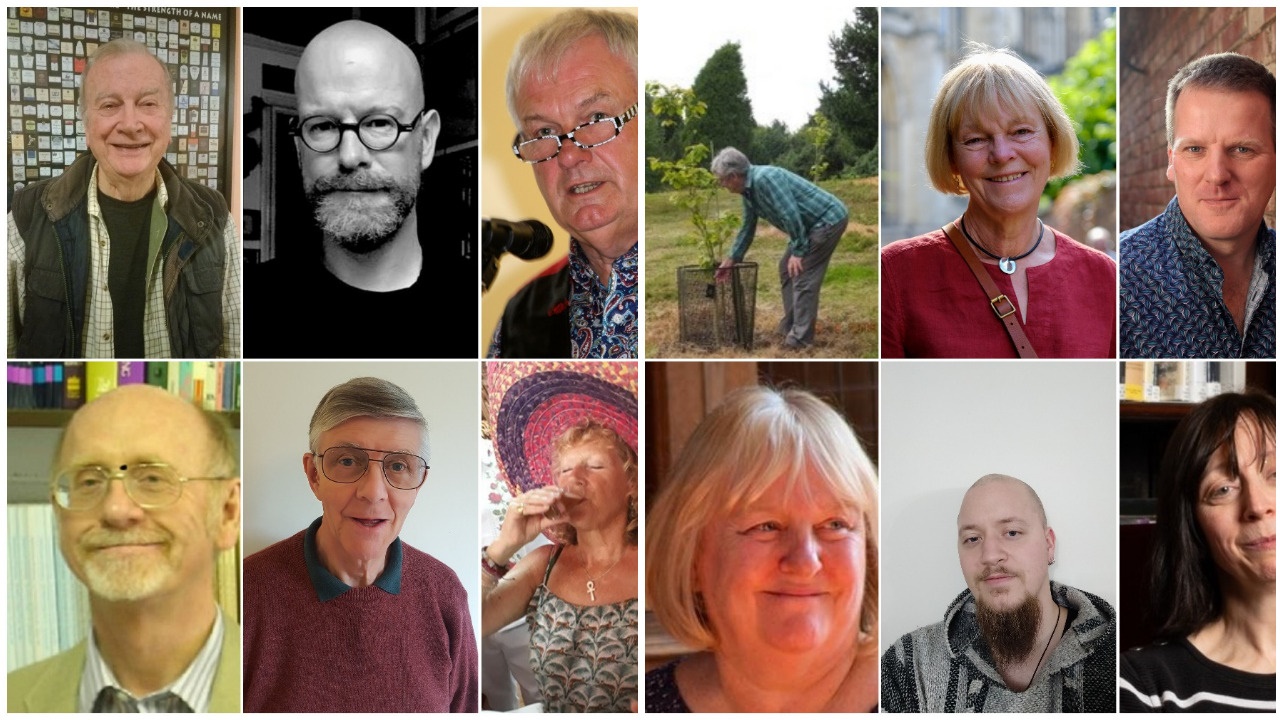 Twelve poets from York's renowned Stanza Group to entertain and enthral you.
Carole Bromley is the York Stanza rep. Latest publication, Sodium 136 (Calder Valley).

Janet Dean is a novelist, playwright and poet living in York.

Joseph Chaplain is an unpublished poet currently living in the Peak District.

Mary Ann Dearlove is always travelling and likes to write about her experiences in far off places.

Melody Clarke is a fresh, new, contemporary, untrodden, recent, modish York Stanza member who owns a thesaurus.

Miles Salter sings, writes and likes cheese.

Nairn Kennedy lives in Leeds.

Nick Boreham has been longlisted for the National Poetry Prize and his poems have appeared in a range of magazines.

 Patrick Lodge is an Irish-Welsh poet living in Yorkshire whose latest collection is "Remarkable Occurrences" ( Valley Press, 2019).

 Phil Connolly has been enjoying himself at the Stanza for several years now and is looking forward to hearing everyone's poems and reading a couple himself.

Richard Carpenter writes poems and plants trees.

 Rob Miles is a Leeds-based multi-award winning poet, widely published in magazines and anthologies.

Finding the Words is our monthly poetry evening featuring poets from Yorkshire and beyond. Discover new poetry in a welcoming and relaxed atmosphere. Bar available. Booking advised.