Coffeehouse: Rewriting the Brontes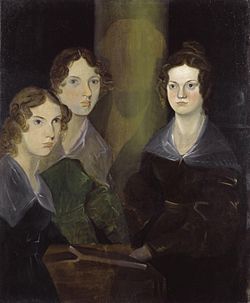 Coffeehouse: Debate, Discussion, Controversy, Coffee

How have Charlotte, Emily, and Anne Brontë been written, rewritten, and reimagined, by critics, scholars, psychologists, and readers over the last 150 years?
This will be an informal discussion of the various representations of the Brontë sisters in biography, film, novels, and criticism. How have the sisters been interpreted and understood? What has been at stake in their shifting characterizations through the decades? Charlotte Brontë has been described, variously, as a domestic angel, a neurotic fixated on her mother's death, bossy, domineering, a feminist icon, and a tragic figure. The enigmatic Emily has been retrospectively 'diagnosed' with conditions from anorexia to Asperger's syndrome. 'Dear, gentle, Anne,' as Charlotte's friend described her, is currently being re-evaluated by scholars as a powerful proto-feminist who dealt unflinchingly with controversial themes in her often neglected novels.
We'll discuss the sisters' novels, as well as biographies, critical texts, and film and television representations of their lives and works. Why are these women of such enduring interest, and what keeps the steady stream of visitors to Haworth Parsonage going, almost two hundred years after Patrick and Maria Brontë moved there with their six small children?
This coffeehouse session will be led by Dr Jo Waugh from York St John University. She is lecturer in English Literature with a specific interest in the Victorian novel, and have an article forthcoming in the Victorian Review about Charlotte Brontë's representation of rabies in Shirley.
Coffeehouse takes place every first Wednesday evening, 6.30pm-7.30pm
Tickets £3 or £2 with a YorkCard (including a hot beverage)
To book your place in the coffeehouse contact York Explore Library on 01904 552828, email york@exploreyork.org.uk or pop in to any library and speak to a member of staff.