York: Gateway to History
The Heritage Lottery Funded York: Gateway to History Project was a £1.57m investment in the future of York City Archives. The aim of the project was to
Unite the City of York Archives onto the first floor of York Explore Library
Build an archive conservation store and workroom
Provide hands on access to the archives and create new ways for everyone to engage with the Archives through a programme of outreach activity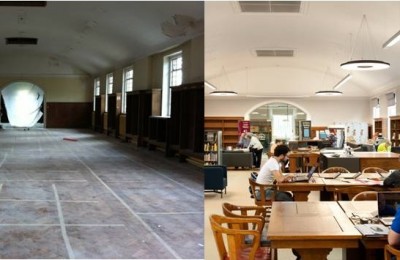 Explore delivered the project during 2014 and 2015 through a capital building works and programme of community engagement work. The key outcomes were:
The City of York Archives and Local History collections being made available to the public on the first floor of York Explore. During 2015 the service received 94,858 visitors, almost doubling the project target of 50,000
A new archive store successfully preserving York's archives within the City Walls. The design of the space received a York Civic Trust Design Award in 2015
A wide range of activities which provided hands on access to archives with a total of 13,629 members of the public participating; ranging from under 5's to retired members of community groups
57 volunteers proving 3,492 hours of collections, events and service support during the project
Overall 92% of those who engaged in activities in 2015 had never used the Archive & Local History Service before.
Many of the community engagement projects we worked on were innovative in their approach, and worked in collaboration with community partners. We challenged the way in which archive services work with their local area. In the films below, you can find out more about our Normandy Veterans project and some of the results of our What Should York Remember? activity. You can also find more case studies in our York: Gateway to History Project Evaluation.